😷 Face Masks – What do we Know?
Many manufacturers have stepped up to produce reusable cloth masks in the USA since the CDC (Center for Disease Control) recommended that we all cover our faces in public. Each day the market is more saturated with new mask designs and materials – cloth masks, masks with filters, bedazzled masks, masks with elastic, mask with ties – the options seem endless, and it can be a little confusing.
Here's what we know about the current mask situation. But first, check out this informative video on why it's crucial to wear masks in the first place. 
Thicker Fabric is Best, But Not Too Thick
Fairly obvious, right?  The thicker the better when it comes to preventing germs from entering through the material. If you aren't sure how thick your mask material is, hold a flashlight up to it and see how much light gets through. You shouldn't be able to see through the other side without some decent filtering of the light.
However, new studies have shown that extremely thick material will force incoming air through the open sides rather than the cloth filter, exposing you to infection. So you don't want the fabric to impede your breathing – it should feel comfortable enough to breathe through. For more information on mask material, check out this health.com article.  
Find the Right Fit 
Though many masks are one-size-fits-all, not all faces are the same size and shape. It may take a bit of trial and error but finding the right kind of mask for you is important. If elastic bands don't seem to get the job done, try a mask with ties. There are also products available that help adjust the tightness or length of the mask straps like this mask holder.
In order to find the best fit for you, here are some recommendations from the CDC:
Cloth coverings should-
fit snugly but comfortably against the side of the face
be secured with ties or ear loops
include multiple layers of fabric
allow for breathing without restriction
be able to be laundered and machine dried without damage or change to shape
Wash Your Mask 
Equally important as wearing the mask in public is making sure you wash and store it correctly. According to USA Today's article, How to Clean, Reuse or Hack a Coronavirus Mask,  you should  "treat your mask like a biohazard".  Be sure to follow the care instructions that come with purchased masks. Some recommend hand washing (or even boiling!), while others may be ok to machine wash. 
Acces
sorize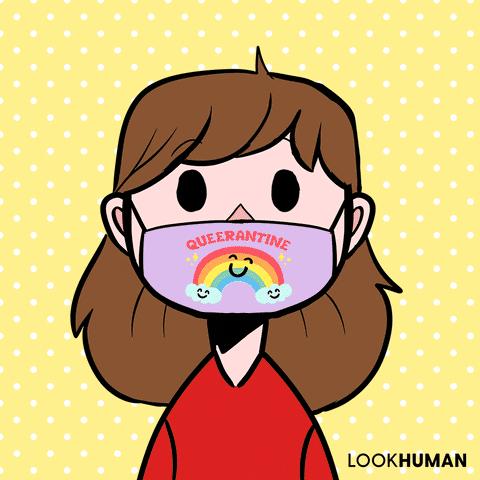 If you've ever worn a mask for an extended time, you know that it's not comfortable. And by now many of us have seen the images of nurses and other frontline workers who look like they have been to battle – with red welts from their masks across their faces. Cloth masks offer a bit more comfort than the typical medical grade, disposable masks but can still be irritating.  Luckily, many new mask accessories have hit the market to alleviate that strain. If you plan to wear your mask for long periods, you may want to see what the options are. 
We recommend these headbands with buttons or something similar to help prevent ear strain.
A note on quality:
High-quality materials and construction are especially important since cloth masks are meant to be washed and reused. Buying higher-quality masks will save money over time since they won't break down after washing. They will also offer better protection from infection.
To view our selection of COVID19 products, click here.  Contact us if you have questions about the right mask for your organization. We are here to help!